Services tailored to your needs
Hello, my name is Dave Kingaby and I operate KingServ – welcome to my site. These pages provide examples of the activities I am able to undertake; customers, however, will always receive a tailored service to match their needs. The following provide an overview of my services, to read more click on the menu buttons above.
Services available
Presence
Many small businesses, family enterprises or public service bodies are increasingly aware that they need an online presence. In many cases, however, providing a website is only part of the requirement. I can provide a tailored approach to your needs including:
Simple website development (or refreshing an existing 'tired' website);
Advising on promotional activities;
Designing supporting marketing collateral;
Documentation;
Illustration.
Consulting
With over 30 years experience working in ICT-related jobs I have broad experience in the use of office applications and of ICT procurement. I can use these capabilities to undertake a range of activities including:
Advise on procurement activities;
Technical authoring for bid or tender documents;
Provide one-to-one coaching on use of office applications.
Photography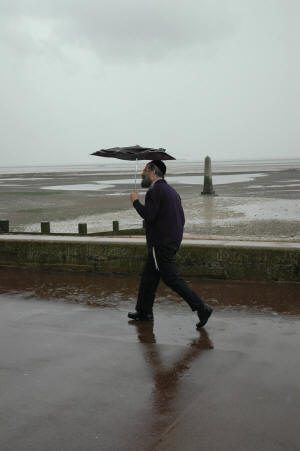 Since I was quite young I have always been interested in photography and taken care to ensure that I surrounded myself with the right equipment to deliver acceptable results. My commitment to quality also saw me take evening classes to A-level to develop my skills and eye for composition. Having now embraced the new digital-age of photography I can undertake a range of tasks for you including:
Producing photographs for your website or publicity material;
Digital image manipulation & retouch (move the slider over the picture above for an example).
Trampoline
As a British Gymnastics qualified Senior Club Coach, I have been working with performers of all ages from beginners to national grade for more than 15 years.  Working primarily with Brentwood Trampoline Club I am happy to offer advice about the safe use of home trampolines.
Contact Information
If you would like to find out more, or arrange for a 'no obligation' discussion about your requirements, then please either complete the enquiry form or contact me as follows.
Mobile
07712 877310
Postal address
23 Saint Kilda's Road, Brentwood, Essex, CM15 9EX
Electronic mail